WHY US?
---
Eliminate Your Wedding Planning Stress
The Wedding day is one of the most important days in the lives of the bride/groom, and their families. Events by DB can eliminate the stress that comes with planning, coordinating, and carrying out all the details for the Wedding and all the events leading up to the big day.
SHY KHAN
President & CEO
When your passion and strength come together, beautiful things happen. Shy's creative aptitude and holistic approach allows her to design a vision, orchestrate a performance, and tell an exquisite story while teaming up with just the right people to make an event a dream come true.
A certified wedding and event planner with over 15 years of experience, Shy's Dulhania Bazaar story began long before DB was born. Friends and family looked to her to help them with their weddings and events when Shy was still a student. While pursuing a degree in Finance from Arizona State University (ASU), Shy's excellent people skills along with her creative abilities set her up to pursue her heart. After graduating, Shy combined her finance background with her passion to make people happy by creating for them, a Perfect Event. After taking AZ by storm, Shy took DB to Chicago, D.C. & Houston and achieved the same level of success. Always aiming high, Shy believes everything is possible with a little love and dedication, good intention, and hard work.
In her me time, Shy loves to hike on the beautiful and serene trails of AZ to watch the sunrise, while she gets her energy by hanging out with friends, scoping various eating spots and resorts, and making new connections. Shy is a well-known community member, supports many non-profit organizations, and help under-privileged women to become self-sufficient. Shy and her wonderful husband live in Phoenix along with their nephew Faizan.
PRAMEET 'ALI' BHARGAVA
Operations & Technology Director
Involved with DB from the very beginning, has been a high achiever from his early childhood. His reaching-for-the-stars attitude can be seen in his early accomplishments where he represented India in two international level swimming competitions and held the National Swimming Champion title for All India Schools and Universities during 1998-2000.
He graduated from ASU with a degree in Accountancy and Computer Information Systems. Having spent so much time in India, he is intimately familiar with the significance of any event in the South Asian cultures. He is also familiar with the amount of effort and dedication required to plan successful South Asian weddings and it is with a desire to make this effort easier on families and loved ones that are organizing them that he became involved with Events by DB. Over 10 years of experience in planning and coordinating events & weddings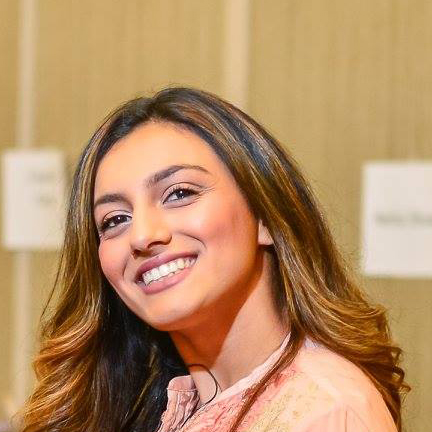 SUMBAL KHAN
Senior Event/Wedding Planner
Over 5 years of experience in planning and coordinating events & weddings.